North Outdoor SENSITIVE 225 Men's Base Layer Merino Shirt
$68,10
Long Sleeve Base Layer Shirt for Men
Product Description
North Outdoor SENSITIVE 225 Men's Base Layer Merino Shirt
You can enjoy all of the benefits of merino wool thanks to the double knit (outside 100 percent merino and inside 100 percent bamboo). The line was created with extremely sensitive people in mind, who find that all types of wool irritate their skin. On the inside, the products have a non-tickling bamboo fiber knit. The merino-bamboo knit ensures thermal insulation, moisture transfer, and antibacterial properties in the base layer set.
Merino wool is a completely natural material derived from merino sheep. Merino wool fibers trap warm air between the skin and the outer layer. Merino-bamboo knit effectively wicks moisture away from the skin. Because of its antibacterial properties, it is often enough to simply air the cloth to make it fresh again. North Outdoor uses ethically produced mulesing-free merino wool.
Long-sleeved base layer shirt for men.
Suitable for people with sensitive skin
The fabric is soft, warm, antibacterial, and moisture wicking.
Outdoor activities, sports, and outdoor work require a base layer.
Flat knit seams that are non-chafing and long-lasting.
Free merino wool mulesing
It is machine washable.
Tech Specs
Materials
Outside 100% merino wool,
Inside 100% bamboo
Knit: 225g/m², 2-layer
Merino micron: 19.2
Seam yarn: polyester, nylon
Thermal print of the logo: resin, color powder, glue
Care label: polyester
Size Charts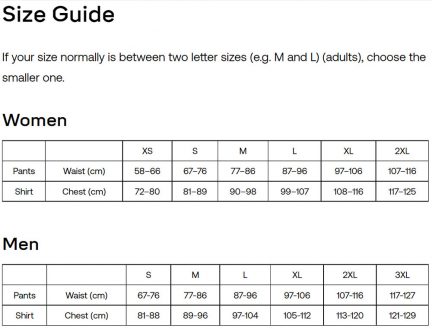 North Outdoor
North Outdoor is a Finnish clothing brand founded in 2011 by Teemu Kattilakoski and Lauri Pyykönen, both former cross-country skiers who struggled to find suitable clothing for harsh weather conditions during their training and competition trips. The idea to use merino wool as a natural and sustainable material came to them when they received merino wool socks for test use. They spent years learning about the properties of merino wool and developing high-quality wool products that met their strict criteria. The company has grown into a clothing industry company employing over 30 people and has a domestic knitting mill and three offices in Finland. North Outdoor's success is measured by the satisfaction of its hundreds of thousands of customers who live an active and full life in comfortable and carefree merino wool clothes.North Outdoor specializes in designing and producing high-quality outdoor clothing made primarily from merino wool. The brand's garments are carefully crafted in Finland with attention to detail and a focus on creating clothing suitable for the changing conditions of the north. The brand is based in Oulu, a city that draws inspiration from the colorful displays of the Pärämeri cods and the northern fell winds that grace the region with their presence throughout the four seasons.